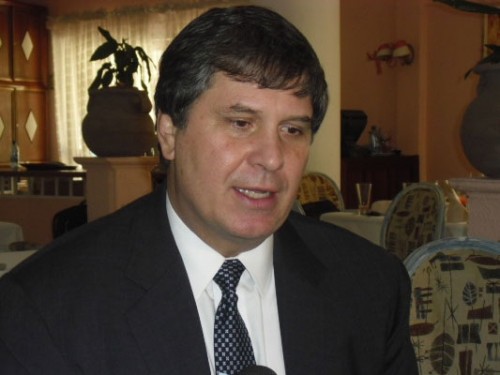 (Business in Cameroon) - In a "Special Report", Eden of Monday March 18th announced Herakles Farms/SGSOC's plans to invest a total of 300 billion francs CFA over several years, for the development of oil palm production in the South-West region of Cameroon. The Breaking News was revealed to the audience and public by the incoming General Manager, Patrick Jones, at the SGSOC/Stakeholder Premier General Assembly in Kumba, indicates Eden.
Herakles believes this investment will improve the life of indigenes.  "The key to sustainable plantation development is stakeholder consultation and dialogue... We believe that developing a sustainable and responsible palm oil industry in Africa is key to food security on the continent... We expect that when it is complete we'll move half of the families from this economic impacted area into middle class... We have lofty social ambitions there," said Bruce Wrobel, CEO Herakles Farms/SGSOC.
But, NGOs have tagged the American company saying, "It is developing a large oil palm plantation in Cameroon, which has question marks over its legality, heavily criticized environmental studies and growing local and international opposition,"
As for Herakles Farms, the Agro-industrial Company "is concerned that the public is being misled by recent reports on its project in Cameroon, and we are working to clarify misinformation and false allegations," reads an official statement on the company's website.